YOUR SUCCESS IS OUR BUSINESS!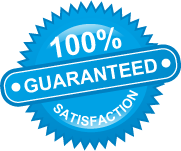 1 on 1 Coaching (or targeted coaching)
Executives and leaders are often responsible for goals and objectives which may at times seem to be conflicting. This a very cost-effective coaching option for accelerating performance.
We provide an excellent return on investment using quantifiable objectives agreed upon before the engagement starts.

A leader's primary mandate is to deliver results, to improve the team and to keep current. Our individually tailored programs provide clients with new insight, innovative approaches and proven strategies. Studies show that clients become more effective, much sooner than is the case with one-size-fits-all programs offered elsewhere.

AnyOne. AnyTime.AnyPlace.© We move individuals – and organizations – forward.

Our coaches were pioneers in the use of phone & web based coaching.
​Our new approach steps it up again with the additions of text messaging and web-based
​video conferencing.

Combined with face to face meetings as requested, our method of AnyOne.AnyTime.AnyPlace
​i​s recognized to be the most productive approach to 1:1 coaching.

Today's travel demands put additional pressure on busy leaders; this can slow down progress.
​Our approach facilitates the client's movement because regular clients and coach contact is
​ maintained.
"Executive coaching can be confused with executive therapy. My experience with C.B.A Coach Network produced dynamic results with long-term behavior modifications that guaranteed our success."-
Tony Princely, President.

Team Coaching
We provide programs that help participants learn how to work together with a consistent frame of reference.

Less time and fewer resources seem to be the "new normal,"and a team that functions successfully is more important than ever. Additionally, having a strong group of people capable of moving forward is equally important.
We work with teams ranging from Senior Leadership Teams to "High Potentials" – those who have the right skills but may need some assistance with other skills necessary to succeed.

Shadow Coaching
For dramatic shifts made quickly; we are strong advocates of shadow coaching. In a period as short as just one day, you will see dramatic changes and improvements to style, effectiveness and confidence.

Specialties
Assisting new hires to successfully integrate into organization
Productivity improvement – providing proven tactics and strategies which can be put into effect immediately
Leadership presence and style, including presentation skills and media training
Strategic planning including areas such as career, compensation and business planning
Because one's performance can be held back due to other life factors, our business coaches use the industry's best approaches including The Four Windows Coaching Method© and Co-Active Coaching© for regaining balance in all aspects of life.

​​You are here:Home » City Business Advisory.. ​ Your Success Is Our Business.